In this article we will explain the latest regulations governing holiday apartment rental in the Costa Blanca area.
Here we will approach the issue from the point of view of the Property Owner deciding to commercialise a property as a holiday home, generally by marketing it on specifically focused holiday rental websites, or by choosing to delegate the property management to an intermediary company in charge of marketing it on his or her behalf.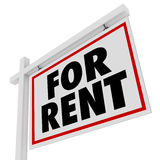 Under the Spanish Legal System, the power to regulate these kind of rentals has been delegated to the various Autonomous Regional Authorities. Therefore, the rules for Holiday Rentals in the Costa Blanca area are governed by the Regulations laid down by the Authorities of the Region of Valencia, to be more precise, those established under Decree 92/2009, modified in part by Decree 75/2015 which regulate holiday homes denominated apartments, standalone houses, villas and similar, together with the corresponding property management companies, whether legal entities or legal or natural persons.
When is letting a property considered  a "Holiday Rental"?
The current legislation (D 92/2009) under Art. 2, defines the concept of a holiday home as one that has been granted to be used for the purpose of tourism, in exchange for payment, and on a REGULAR basis.
As REGULAR it is understood that the property is available rather than occupied, and leasing is carried out by means of:
Property Management Companies, including those legal entities and legal or natural persons, whom as part of their profesional activity manage the rental of at least 5 dwellings
Property owners themselves, provided that they offer hotel services (for example, cleaning during the stay, linen changing…)
Finally, properties are also considered to be holiday homes, and this is the most common situation, when rental is advertised via tourism marketing channels (such as Airbnb, Booking, HomeAway…)
Steps to follow for Registry of a holiday home
The property must be registered at the corresponding Regional Ministry of Tourism (this is a GENERAL requirement for ALL property owners commercialising short term rentals, including those that only commercialise ONE property and do so personally)
The registration request must be made via a statement of compliance at the General Registry for Businesses, Establishments and Professionals in the field of Tourism for the Region of Valencia, addressed to the Municipal Registry for Tourism corresponding to the province where the property is located
In the Province of Alicante, the Municipal Registry for Tourism is located in Calle                       Churruca 29, Alicante. Via the aforementioned request you will be provided with the                corresponding Holiday Home Registry Number
As from the date when the Property is registered, it is compulsory then onwards to state the property registry number together with the corresponding category, when launching any kind of advertising campaign. This is even compulsory when advertising or publishing on official tourism websites
Owners of holiday homes must assure that the accommodation is maintained in perfect conditions in accordance with the requirements for its category
Expert Advice
The regulations in force that govern the commercialisation of holiday apartments do not permit the possibility to rent either one or various rooms separately. Apartments must be rented in their entirety and it is not permitted for the owner to be living in the property when letting.
At MSG LEGAL we can advise you on how to regulate and formalise your business relationship with property management companies, in the case you decide to take that route.
We can also provide you with in depth information and advice regarding the range of legal obligations and responsibilities you shall be subject to if you decide to commercialise your property directly.
By way of example, we can assist you with the following transactions (among a multitude of others):
Legally established regimes of prices and reservation procedures
Legal publicity requirements (Registry Number), offer and management of holiday homes
Obtaining and managing complaint forms
Handling Guest Books and communication with law enforcement authorities
In the current climate, it is important to take into account that due to significant growth in this field, Public Administration bodies are carrying out campaigns and inspections to detect and  crack down on holiday homes that do not comply with the legal obligations in force. For this reason it is indispensable to seek correct and specialised advice from lawyers with expertise in the field of Property Law.
At MSG LEGAL we can advise and assist you during the entire process of legalising your holiday home, as well as with correctly handling its subsequent use, independently of whether you choose to manage the property personally, or to delegate the task to property management companies.
Please note the information provided in this article is of general interest only and is not to be construed or intended as substitute for professional legal advice.
msg.legal