On March 6th 2019 the Spanish Government approved important legislative amendments which have modified significant aspects of lease contracts, norms of the Associations of Property Owners, and holiday rentals.  We explained the significant impact of these amendments to various areas of Spanish Property Law in our article of December 22nd 2018 'Important reform to Urban Lease Law in Spain'.
 In this article we shall be focusing more specifically on the amendments directly affecting dwellings designated for holiday rental.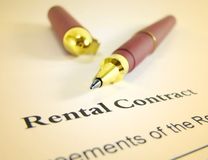 Regarding holiday rental, Urban Lease Law (LAU) was modified together with the regulations governing how the Associations of Property Owners (LPH) may operate:
When is a lease to be understood to be a Holiday Apartment rental?
The characterisation of a lease being a holiday rental, is no longer determined by the circumstance of the property being let or advertised via tourism channels, but via the regional regulations governing the area in which the property is located.  These regulations determine whether or not a property is considered to be designated for holiday rental.
The regulations governing the Costa Blanca fall under Law 15/2018 of the Region of Valencia, that defines holiday rentals as dwellings which are transferred in their entirety for a price, on a regular basis, under the terms of immediate availability, and for touristic, holiday or leisure purposes. 
This aspect is extremely important, given that the Urban Lease Law (LAU) is not applicable to holiday rentals, therefore, the corresponding contracts and the regulation of the rentals (deposits, penalty, cancelation and waiver clauses etc.) may be freely determined by the property owners.  Therefore, the handling is totally different from that of a 'standard' lease contract, and we advise that you seek legal advice from a lawyer with expertise in Property Law to advise you accordingly.
Restriction of use under the  Association of Property Owner norms
Motions proposed by the Association of Property Owners to limit or determine the conditions of holiday rental now only require a favourable vote of three fifths of the total number of property owners.  Previously, for these kinds of decisions a unanimous favourable vote was required, a situation that evidently lead to deadlock issues.  That is to say, if one property owner renting his or her property out for tourism purposes were to oppose the motion, it could not be adopted.
A very important feature of this reform is that it now also permits, with the same three-fifths majority vote, the possibility of adopting a motion that establishes special service charge quotas or an increment in the share of common fees for the property in which the activity is carried out, provided that these amendments do not entail an increase exceeding 20%.
Expert Advice
For property owners that have already been carrying out Holiday Rental activity
Neither of these types of agreements, whether the limitation of holiday rental activity by the Association of Property Owners, or the increase of the Association fees for the property in which said activity is carried out, shall have a retroactive effect.  That is to say, that those property owners whom previous to entry into force of the Law of March 6th 2019 were already carrying out holiday rental activity in a correct manner, shall not be affected by any subsequent limitations agreed by the Association of Property Owners.
For the Associations of Property Owners that approve the abovementioned limitations
It shall be necessary, once any limitations by Association of Property Owners are approved, that such an agreement is registered with the Land Registry.  This is to assure that possible future acquirers of any property forming part of the Association of Property Owners, shall be bound by the approved limitations.
As we have mentioned previously, at MSG Legal as highly experienced lawyers specialising in Property Law, we can advise and assist you in any matter regarding holiday rental activity, whether from the point of view of an owner renting out a property for holiday purposes (drawing up holiday rental contracts, acknowledgement of pre-existing activity to adopted limitations etc.), or from the point of view of an Association of Property Owners interested in adopting limitations (advice and assistance for the preparation of Assemblies, registration of the adopted motions etc.).
Please note the information provided in this article is of general interest only and is not to be construed or intended as substitute for professional legal advice.
msg.legal