The Foreign Identification Number, known as a NIE, is a document which is granted to foreign citizens for economic, professional or social reasons connected with Spain. This identification number is personal, exclusive and unique to the applicant, its purpose being for fiscal identification reasons.
It is important to point out that the NIE certificate does NOT enable residency in Spain. A NIE is necessary, as we will explain later, to identify foreign citizens carrying out economic, professional or social activities in Spain.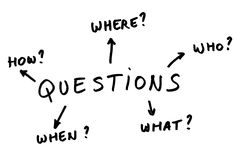 How do you request a NIE?
NIEs requested in this manner are issued on the same day the application is made
It is also possible to make an application in Spanish territory by means of appointing a representative with sufficient power of attorney
Applications can also be made at one of the Spanish consular offices located in the applicant's country of residence
Required supporting documents for a NIE application
It is necessary to present the following documentation:
Form number EX-15, duly filled in and signed by the applicant
Original Passport and full copy of the passport
Written communication of the economic, professional or social reasons for making the application, and the corresponding accreditation
Proof of payment of the corresponding fees (form 790-012) (The amount payable for the 2017 period is 9.54.-€)
Is it necessary to renew a NIE?
The answer is that NIEs do NOT need to be renewed. Although we must differentiate permanent NIEs from temporary ones.
Permanent. This kind of NIE is for foreign citizens whom intend to reside in Spain for a period exceeding THREE months, and, those citizens must make the application within 90 days as from their arrival to Spain.
Temporary. This kind of NIE is valid for a period of THREE months, and is aimed at foreign citizens residing outside of Spanish territory whom wish to carry out a particular economic or commercial transaction, or professional activity in Spain.
Why is a NIE necessary?
A NIE is indispensable for a wide range of transactions, economic or professional activities and processing of official documentation in Spain. For that reason, it is extremely advisable to make the application as soon as possible. It is the first transaction to be carried out in the case of a possible property purchase in Spain. By way of example we will list some of the transactions and procedures for which a NIE is required throughout the process of CONVEYANCING:
To open a bank account
To request and sign a mortgage
For proceedings at a Notary Public, signature of public deeds
For presenting documents at the Land Registry
For contracting utility supply companies
Expert Advice
Any public document which is a necessary supporting document or formality to a NIE application, and is issued by a foreign state, must be duly legalised and translated as per the requirements laid down in the factsheets provided by the General Secretariat of State for Immigration and Emigration.
At MSG LEGAL, as experts in the field of Property Law and Conveyancing, and as part of our comprehensive Conveyance service, we will handle the application and obtainment of your NIE from the outset of any real estate transaction you may wish to carry out, sufficiently in advance, so as to assure a successful outcome.
Please note the information provided in this article is of general interest only and is not to be construed or intended as substitute for professional legal advice.
msg.legal